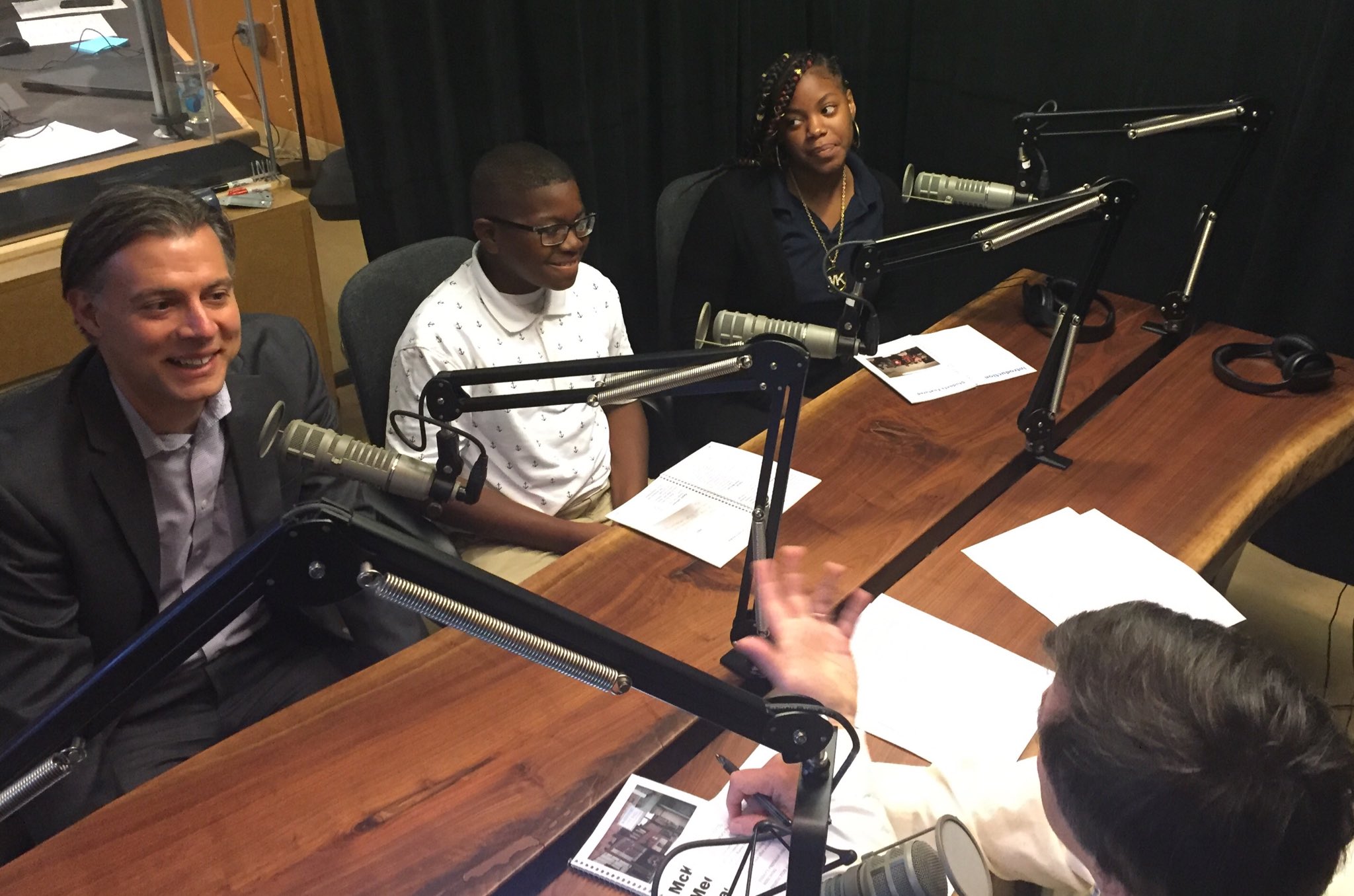 Kevin Gavin of WESA's radio program "The Confluence" interviewed McKeesport Media Oasis Director Andrew Conte and student journalists Sirinity Moorefield and Isaiah Johnson about the pilot program.
The group talked about favorite experiences, Sirinity's writing, interviews with folks in McKeesport, the nuts and bolts of the project and more!
Listen by clicking here! The interview begins at about 23:30.